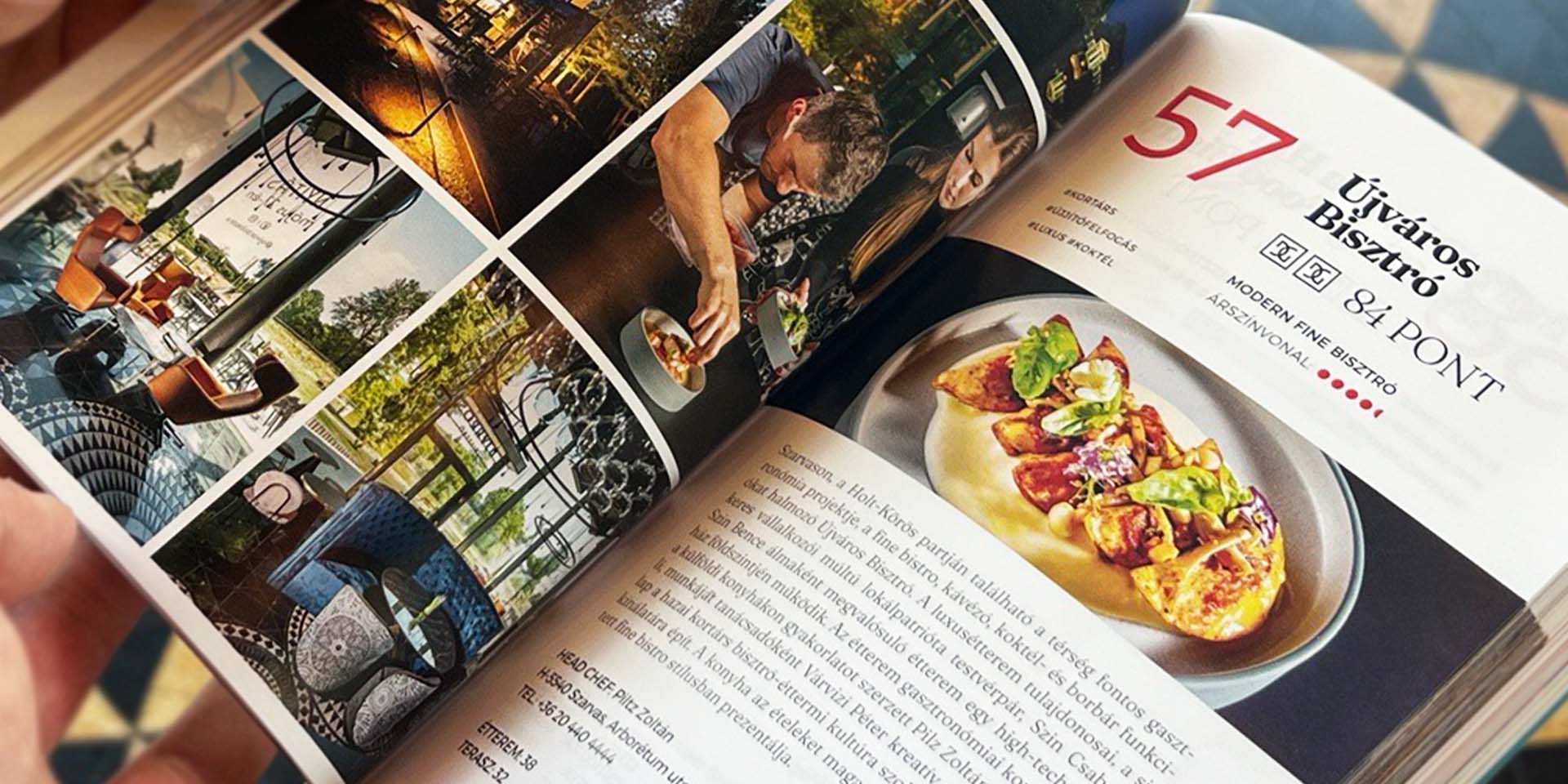 It is with great pleasure and pride that we share with you that Newtown Bistro in Szarvas has been ranked 57th in the Dining Guide's Top 100 Best Restaurants list and is among the top 25 restaurants in the countryside!
We are proud and committed to continue to provide excellent food, special drinks and a great atmosphere for all our guests. Our goal is to always surpass expectations and create memorable moments alongside exclusive dining experiences.
Alongside our first anniversary, this news is a real milestone for us. We thank you for being with us thus far and look forward to welcoming you in the future, so that together we can embrace the Újváros Bistro lifestyle.experience together.
CONGRATULATIONS
to the winner of the Audi-Dining Guide Restaurant of the Year Award and to the Top 10+2 finalists:
Restaurant of the Year: Stand Restaurant
1. Platán Gourmet Restaurant
2. SALT Budapest
3. Rumour Restaurant
4. Babel Budapest
5. 42 Restaurant
6. Costes Downtown
7. Essencia Restaurant
8. Costes Restaurant
9. Borkonyha
10. Spago by Wolfgang Puck Budapest
11. MÁK
12. Onyx Műhely
…
57. Newtown Bistro